For many drivers, an SUV just makes sense. They need more space and better performance than what a sedan can offer. They want a vehicle that's equipped to keep them comfortable and safe all at the same time. When you're shopping for a new SUV, the Hyundai lineup might be just what you're looking for.
If you're a driver searching for a great compact SUV, for instance, you'll have a hard time finding better than the 2018 Hyundai Sante Fe Sport. With seating for five and a value-driven suite of technology and features, it also offers a higher range of power that many of its size-class competitors can't match. Its mid-size sibling, the Hyundai Sante Fe, meanwhile, offers room for seven passengers and one of the safest rides you'll find in a modern SUV.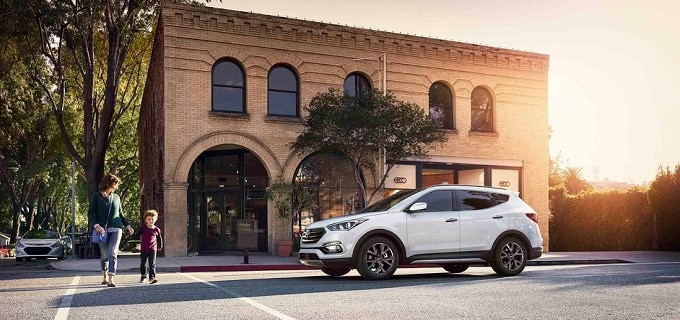 Hyundai's SUVs likewise offer excellent options in a range of other sizes. The all-new Hyundai Kona offers an attractive and aggressive styling coupled to a small SUV design that delivers modern features and an impressive level of fuel economy. The compact Hyundai Tucson, meanwhile, delivers a wide range of trims that provide valuable options for a range of driven drivers. These include popular features like Apple Carplay, Android Auto, heated/ventilated seating, and more.
To learn more about everything Hyundai's selection of SUVs can bring to the table, get in touch with the sales experts at Future Hyundai. Our team of Hyundai-brand experts in Concord, CA would be happy to answer any questions you have about these models or the rest of our new Hyundai lineup.